Why MM Mega Market (Vietnam)?
MM Mega Market Vietnam (MM) is a strategic branding of BJC/TCC Group started its wholesale operations locally in 2002. For almost 20 years, MM has been making strong and continuing investments in developing commercial infrastructure as well as food safety in Vietnam, committed to the sustainable growth of the country. The company has provided training for over 20,000 Vietnamese farmers and fishermen to increase productivity and product safety to achieve better access to modern trade practices and upgrade capacity in the long term.
In 2020, MM put into operation some brand news business formats including 2 depots in Dalat & Phu Quoc and Food Service beside the current 21 stores (which each has an area up to 56,000 m2 with 2,000 – 7,100 m2 net sales area), 5 platforms; in 14 cities and provinces. The high engaging team has more than 4,000 employees (full time & part-time employees), out of which, over 99% are Vietnamese staff. So far, the company has trained and developed more than 15,000 high-quality personnel for the modern trade sector. Every year, up to 2,000 seasonal employees have been recruited to serve customers over the traditional lunar New Year. In addition, MM has been supporting university students looking for internships and career opportunities.
FOCUS ON CSR ACTIVITIES
Supporting SMEs:

The company has increased its support for SMEs by helping them connect with foreign markets at Vietnam Trade Fair 2019 which was organized by MM Mega Market Vietnam. During the event, seven MoUs were signed between Vietnamese enterprises and Big C to export Vietnamese goods for distribution in Thailand.

 

Promoting Vietnamese goods & Cooperating with farmers:

Since 2018, the company has exported Vietnamese agricultural products to Asia markets such as Singapore, Thailand, HongKong, Malaysia. This activity not only helps to export Vietnamese goods but also promotes increasingly strict standard production, helping farmers stabilize output. In 2018, the company was awarded the title "Enterprise for Farmers" by the Ministry of Agriculture and Rural Development.  Recently, MM also organized Week of OCOP and Vietnam products to promote the local specialties to consumers and signed MOU to cooperate with the Department of Industry and Trade from 13 provinces.

Pioneer to be the leading green retail: Currently, MM is applying the roof lighting system with light pipes that amplify natural light at some centers and LED nationwide to reduce CO2 emission. In 2019 MM won the title of Hanoi Green Energy and the second prize for "Effective energy management in small and medium buildings" in Southeast Asia, recognized by the ASEAN Energy Organization in 2014. In parallel, the company stopped supplying plastic bags on all centers aiming to reduce plastic waste. MM also cooperated with Tetra Pak to be the point of milk carton collection for recycling purpose. The company has been promoting bio-packaging products and encourage suppliers/producers to be more environmentally friendly

Better Education:

In 2020, MM granted 30 scholarship packages for pupils from HCMC, Nha Trang, Danang, Hanoi. "Elevating your career" program not only support the tuition fee but also opportunities for students to gain practical soft skills and working experience. The company plans to expand the program to more students as well as other areas in Vietnam in the future.
Contribute to Local Community:

Employees of MM nationwide has actively participated and organized different activities such as: planting trees, clean up sessions, blood donation, raise awareness of plastic waste at schools,.. to make positive changes in the society.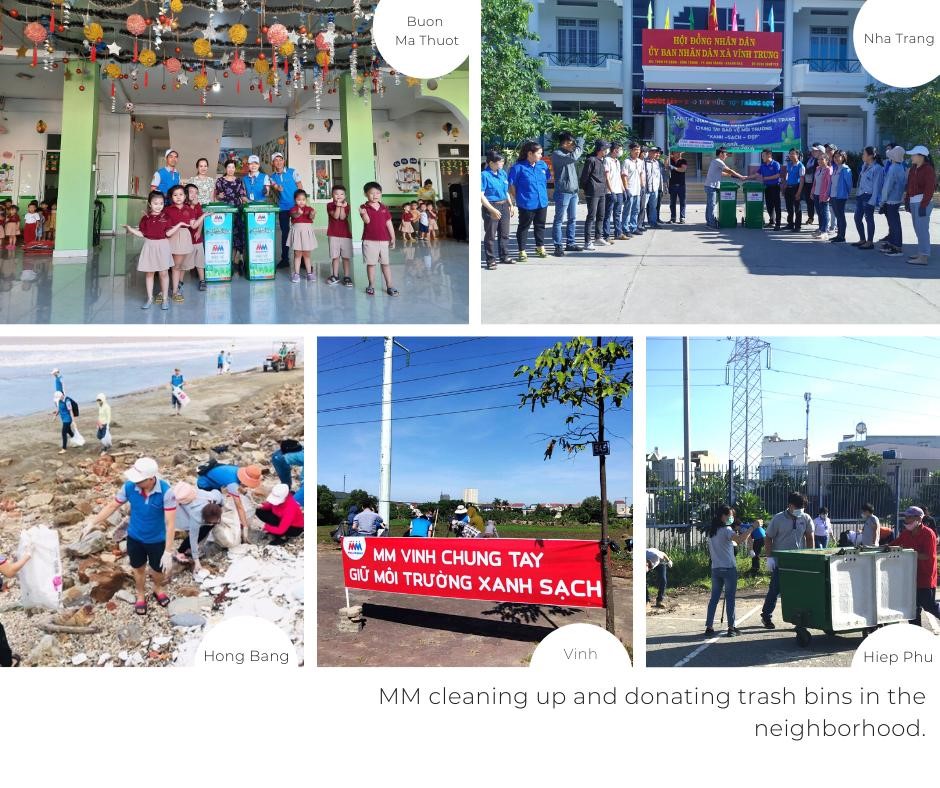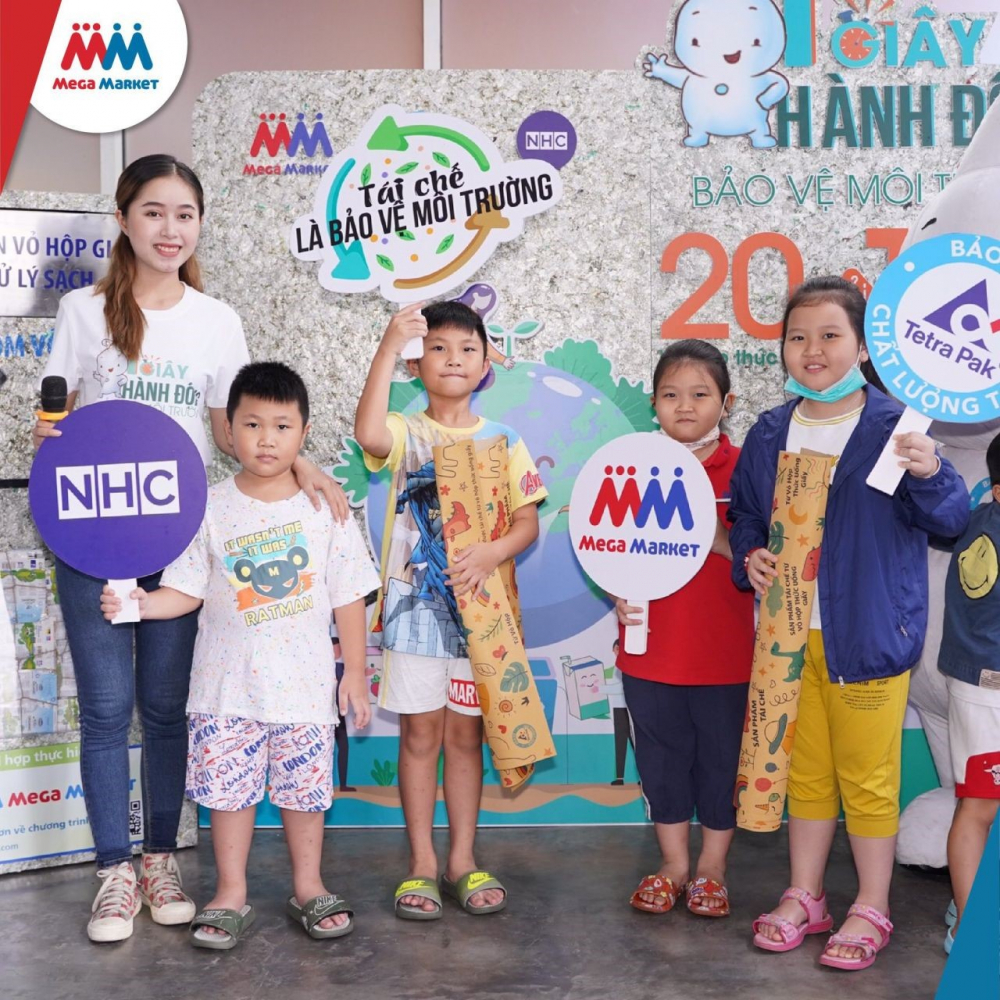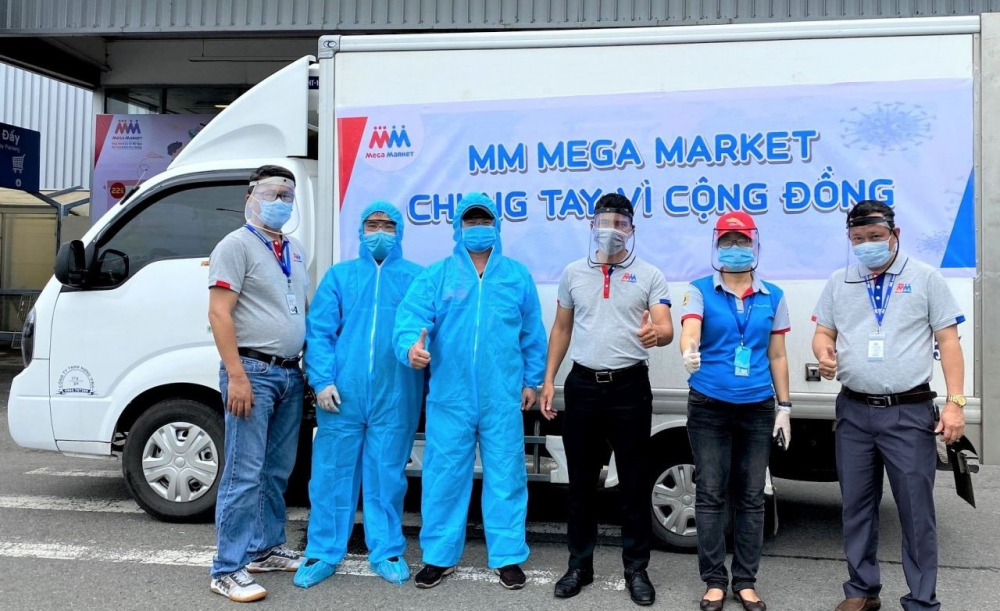 EMPLOYEE ENGAGEMENT STRATEGIES & PRACTICES
At MM Mega Market, we establish core values as guidance and direction for employees to be efficient and functional. The core values are shared to our employees since induction session and reinforced in all employee communication & operations processes as well as embedded in every activity in the company:
Customer @Heart: Treat customers First, always!
Drive Change: Challenge the status quo with better solution and action
Strive for Excellence: Commit superior results with professionalism and integrity
Happy workplace: Treat our people with fairness, trust and respect & Create climate for action through pleasant workplace and environment
MM Mega Market constantly encourages all employees to voice their opinion to contribute to the development and improvement of the company. We conduct surveys to improve the working environment, do exit interview to understand why people stay and leave so that we can have better solution for retaining our talents.
We do our best to ensure employee grows together with business. We have a Trainer team to train technical and management skills to all employees at all branches of MM nationwide. Moreover, we engage people by developing regular programs to identify and develop talents, together with organizing activities such as Team building, Staff Party, Tet celebration, Christmas day…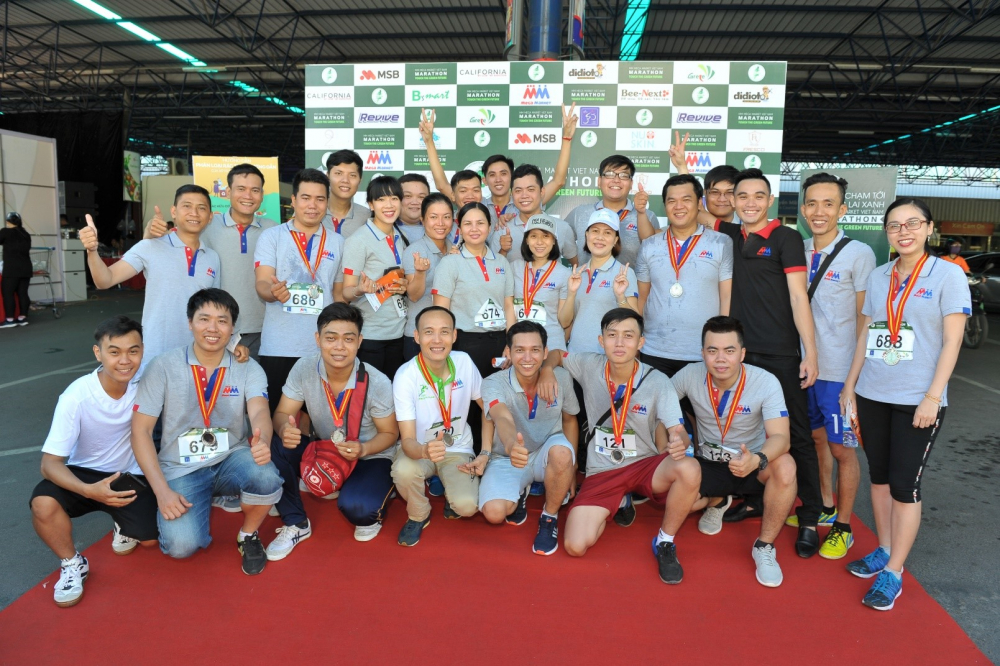 EMPLOYEE REWARD & RECOGNITION, TALENT RETENTION STRATEGIES
We are very proud that MM Mega Market is one of companies providing attractive remuneration and benefits for employees. Apart from base salary and incentives, our employees are entitled to allowance & benefits such as meal & transportation allowance, mobile phone credits, health care service, health care insurance, company laptop… At MM Mega Market, we ensure that high performers will get high bonus pay. The employees' performance is assessed annually and according to the result, employees will get their bonus rate. We also develop "Team – Award" programs for team/ business unit that gets high score in terms of display, for best store performance as a business example. In addition, we acknowledge individuals who contribute and accompany with company's growth from 3 years/ 5 years/ 10 years/ 15 years and above by "Long service award". In 2020, we are designing to provide more recognition to Best Performance & Model Employee in some functional areas such as Best Sales Award, Customer Service Hero.
We have the policy to promote from within the organization, applied for all employees who have at least one year of service and have outstanding performance. Besides, we have developed STRATEGIC WORKFOCE MANAGEMENT program with the purpose of building leadership Team and Talent Pipeline.
LEARNING, TRAINING AND DEVELOPMENT PROGRAM 
MM Mega Market cares about Employee's development and offers different opportunities to leverage Functional, General and Management skill. With our Senior Trainers who are experienced in Retail industry, we follow 70-20-10 Training Methodology and focus on making Training practical and real for levels. We set up Model Stores where learners can learn practical training.
From our view, individual has their own development plan. We assist our employees in the process by offering free courses that they can choose to join to help advance their career. We are also executing exchange program to send Talents to the company in the group at Thailand to learn and work in 6 months. After working abroad, they will come back to Vietnam and are assigned to suitable projects/ departments to improve business. Moreover, we also have Leadership Development program to develop potential employees to be future leaders.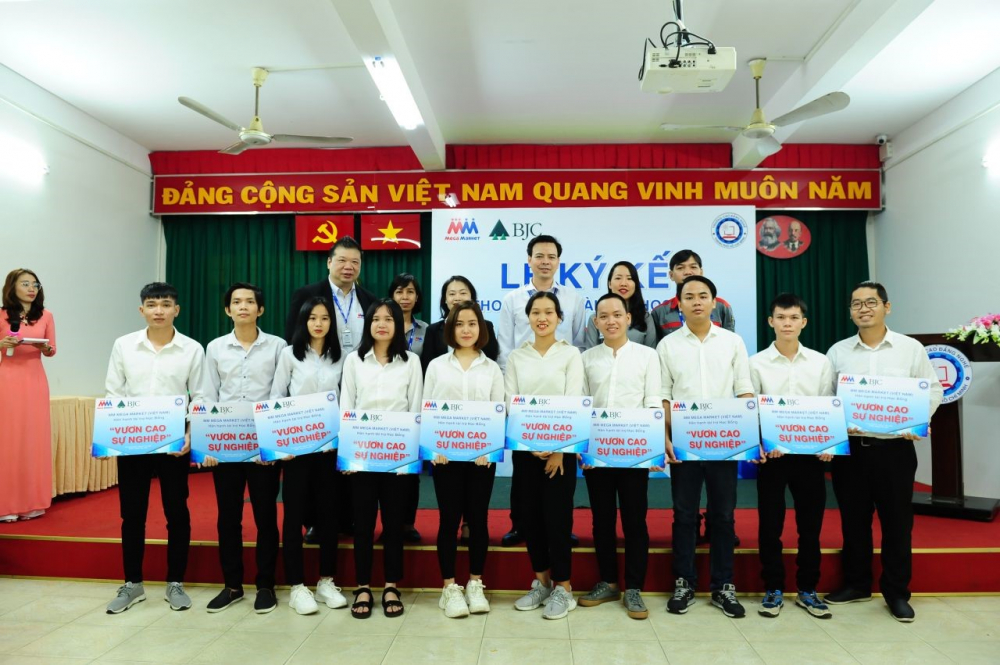 WORK LIFE BALANCE
We understand that work-life balance plays an important part in a healthy work environment since it helps reduce stress and workplace burnout. Thus we always strive for a workplace that prioritizes work-life balance. For example, we invested in a well-equipped and modern gym room to give the employees a means of blowing off steam and maintain physical fitness. In addition, we organize team building activities every year to enable our employees to broaden their network, enhance team work spirit and learn new things. We also engage employees in sharing sessions with a wide range of subjects: soft skills, health, life skills, general knowledge, presented by experts in the related field or sometimes, by our senior staffs.
Inside review about MM Mega Market (Vietnam)